De favourite datingsite voor transsexuelen.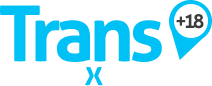 Ontmoet transsexuelen dichtbij jou in de buurt!
Snel aanmelden
De gegevens die worden verzameld bij de inschrijving zijn bestemd voor de onderneming Smart Dating Network, die verantwoordelijk is voor hun verwerking, en haar partners. Ze worden gebruikt om afspraakjes te maken met personen die bij u kunnen passen. U heeft het recht uw gegevens op te vragen, te verbeteren, aan te vullen, bij te werken, te vernietigen of te wissen, en u te verzetten tegen hun verwerking of gebruik voor commerciële doeleinden. U kunt uw recht uitoefenen door een brief te sturen naar het adres dat wordt vermeld in de Algemene gebruiksvoorwaarden.